Discover the Nature of Health Spa Retreats
At Skyterra Wellness, we like to tune out the noise of daily life, and nowhere is that more relevant than in our nature inspired weight loss spa services. We take our cues from the serenity of the nature around us, whether it's the all-natural ingredients we use in our treatments or simply the song of the birds outside our window. Some of our treatments are even offered outdoors so you can feel immersed in the calming environment of our mountain haven.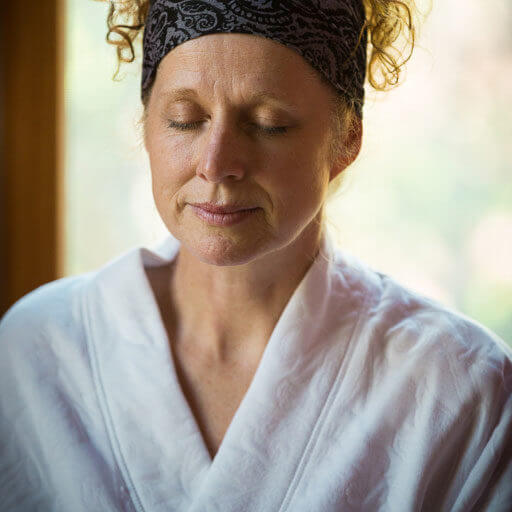 Personally Yours
Each of us has different goals and different challenges. That's why members of our Skyterra weight loss spas staff will ask you questions that allow us to tailor each treatment specifically for you. The result is a profoundly transformative experience delivered by deeply caring and highly trained specialists.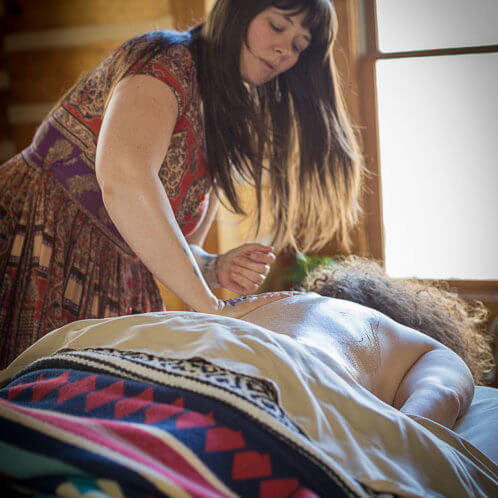 Skyterra Signature Massage
$100 for 60 minutes/$150 for 90 minutes
Find a renewed sense of balance and vitality with this integrated combination of therapeutic and relaxing techniques.
Deep Tissue Massage
$100 for 60 minutes/$150 for 90 minutes
After a long day of working your physical body, relax and enjoy a massage using neuromuscular and connective tissue techniques, along with penetrating heat therapy to ease muscle spasms caused by injury or tension.
Our Weight Loss Spas enhancements are inspired by the elements to customize your massage & bodywork session:
Water
Foot Soaks $35
Reconnect to the restorative power of water and allow a moment of peace prior to receiving your bodywork treatment. Each soak is complemented with a warm neck pillow and the option of a guided meditation or tea.
Clear Waters -a soak infused with our own blend of mustard seed detox bath aids in the detoxification process along with the benefit of rejuvenating strained and exhausted muscles. 20 minutes
Luna Sails- a soak to whisk you away to your inner landscape. White clay grounds us to the earth and soothes the souls of your feet while cedarwood and lavender salts relax and calm the spirit. 20 minutes.
Fire
Traditional Chinese Cupping and Moxibustion Therapy $25
A Traditional Chinese Medicine technique that uses heated glass cups that when placed upon the skin creates a suction and deep penetration of the soft tissue. This method releases congested fascia, allows for excess fluid to drain, softens trigger points and adhesions, and promotes lymphatic function. When combined with the use of moxibustion- an herbal process that uses the smoke of mugwort to penetrate stagnancy and support the movement of fresh chi this enhancement provides a rejuvenating and energizing session.
Earth

Sacred Stone Therapy $40
An enhancement that utilizes the healing powers of the earth to encourage security and bold awareness of self. This treatment begins with a layout of warm stones upon the body that are covered with weighted bags filled with ocean sand and precious stones. A guided meditation followed by an Ayurveda scalp massage hushes the mind and delivers you to the essence of these nurturing and powerful mountains. Allow for an additional 30 minutes for this enhancement.
Air
Reiki Medicine and Sound Therapy $40
Reiki translates from the Japanese language to "Universal Life Force" A reiki session uses very gentle touch with intentions to heal and harmonize energetic and spiritual disruptions that manifest within our physical body. Reiki energy engages the spiritual, emotional, and mental bodies and brings peace and awareness to our life. The session is further elevated with the organic use of sound healing by incorporating tuning forks, ceremonial percussion, and crystal & metal singing bowls. This treatment may be added to any massage for an additional 30 minutes or can be a full 60-minute individual session.
Additional Enhancements
Warm Ayurveda Massage Oil – $10
Aromatherapy – $10
Ayurveda Scalp Massage – $15
Hot Stones – $15
Reflexology – $45 (+20 minutes)